Image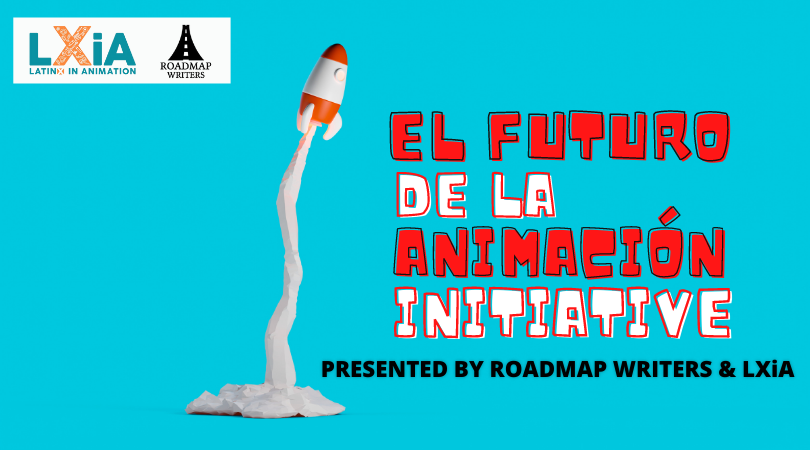 ¡Vamos mi gente! To celebrate Hispanic Heritage Month, Roadmap Writers is excited to collaborate with our amigos LatinX in Animation to announce our newest initiative!

The goal of this initiative is to help boost the material of Latinx and/or Hispanic writers with a passion for animation. To be considered, please submit your logline, script, and writer bio for us to review. If we feel the material is ready to market, we will distribute them to our roster of executives who will then have the opportunity to contact any writers whose projects pique their interest to learn more. Since May of this year, our free initiatives have led to over a dozen writers landing representation with top companies such as Anonymous Content, Industry Entertainment, Kaplan Perrone, A3, Echo Lake, Good Fear and more!

Please note this is open to any Latinx and/or Hispanic writers with an English language animated feature or pilot. And feel free to spread the word to those in your writing community who could benefit! ¡Juntos podemos!

To ensure that all writers receive equal exposure, this is limited to ONE logline per writer. If you submit multiple loglines, only your first submission will be reviewed.
Please submit your logline and bio by 11:59 pm PST on September 30th.

About Roadmap Writers
Roadmap Writers is a screenwriting education and training platform for Career Writers looking for a guided path to success. Our programs are hosted by working industry executives and are designed to empower writers with actionable tools and insights to elevate their craft and cultivate relationships with industry professionals. Since 2016, we have helped more than 195 writers sign to representation, and countless others get staffed, optioned, or sell their script.
About LatinX in Animation (LXiA)
LatinX in Animation (LXiA) represents a diverse group within the Animation, VFX, and Gaming industries dedicated to uniting a talented pool of innovators with a heart to create exceptional stories across multiple platforms.
We do so by organizing activities and events focused on networking, camaraderie, community service, education, communication, and professional development. LatinX in Animation provides the resources necessary to promote and further develop creatives and decision-makers in the animation, VFX, and gaming industries.
Through these efforts, we aim to empower and promote the growth of Latinx professionals and marginalized communities across all facets of animation, VFX, and gaming by celebrating authentic stories that are about us, told by us and made by us.