Image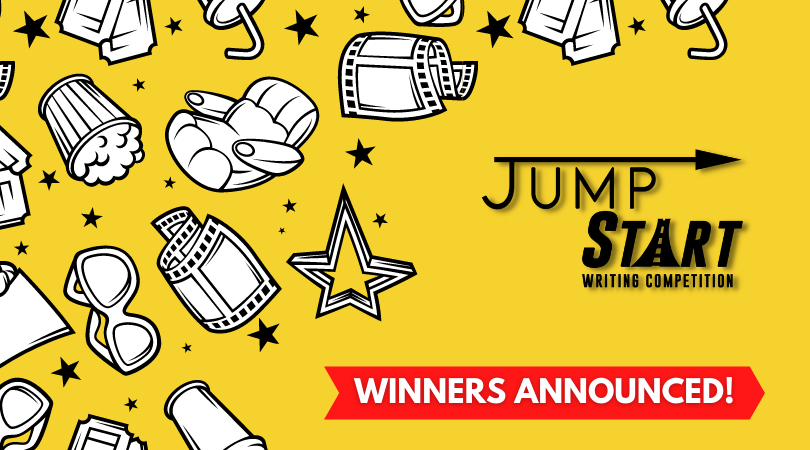 Roadmap is thrilled to announce the winners and runners-up of our 2022 JumpStart Writing Competition!
We were honored to have so many talented writers share their time and talent with us this year. Our esteemed judging panel selected this year's winners from a group of truly incredible scripts.
Image

Congratulations to HF Crum, Ryan Manns, and Jocelyn Manns, our feature and pilot winners!
3 FACES OF HUNGER & THIRST by HF Crum | Feature | Based on a true story, the 116 minutes leading up to the assassination of a visionary Mexican presidential candidate told from the POVs of three would-be assassins.
TIME JANITORS by Ryan and Jocelyn Manns | Pilot | A time-traveling duo's 9-5 job is to protect the one timeline wherein humanity survives. They have the most important job in the history of the universe, so of course they're underpaid, overworked, and always get the worst assignments. 
Image

And congratulations to DA Everett and Larissa Marten, our feature and pilot runners-up!
ONLY RUINS REMAIN by DA Everett | Feature | The 13-year-old son of an eco-terrorist escapes his mother's violent activism and buries his past into adulthood—until the FBI enlists him to track her down.
MRS. CHANDELIER by Larissa Marten | Pilot | After selling a fake for $20 million, an art dealer in denial about her past is recruited to sell forgeries, only to plunge into a con and unknowingly become the mark.
_
All of us at Roadmap are so excited to work closely with our grand prize winners and runners-up to help them gain industry exposure and achieve their screenwriting goals.
Congratulations again to this gifted group of writers! We can't wait to help you along your way.