Image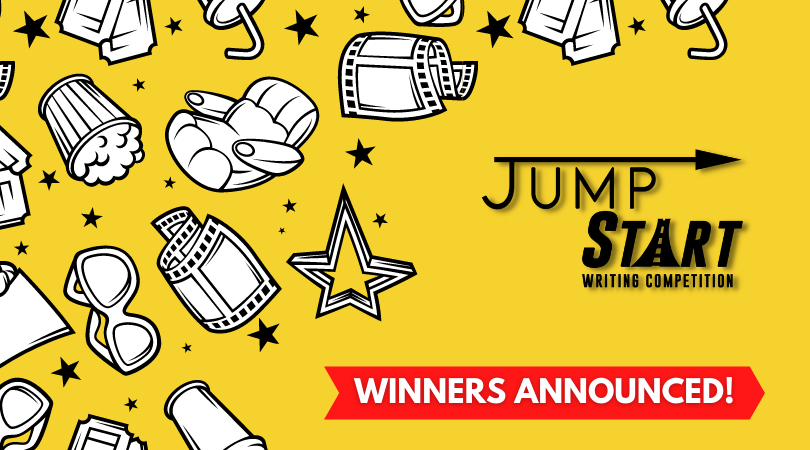 Roadmap is thrilled to announce the winners and runners-up of our 2021 JumpStart Writing Competition!
We were honored to have so many talented storytellers take part in this year's competition. Our esteemed judging panel - from companies that included Anonymous Content, CAA, Echo Lake Entertainment, and more - selected this year's winners from a field of truly exceptional scripts.
Image

Congratulations to Deborah Puette and Adrian Prospero, our pilot and feature winners!
BLAZE by Deborah Puette | Pilot | With her high-end restaurant struggling to draw diners, a brilliant chef schemes to lure away the talented protégée of her former lover and mentor who opened his own restaurant across the street, a savvy business move but a ploy which spells one thing... war.
ROSE-COLORED GLASSES by Adrian Prospero | Feature | Knowing the world will end in 7 days, a woman decides to exact revenge and kill her ex-BFF moments before armageddon for total self-satisfaction.
Image

And congratulations to Chris Bolton and Gianfranco Cuoco, our pilot and feature runners-up!
BLACKFRIAR by Chris Bolton | Pilot | When the adult children of a bestselling horror author return to his Gothic mansion to settle his estate, they discover the supernatural artifacts of his novels were far from fictional. As malevolent forces close in, they navigate longstanding tensions to unravel a puzzle that leads to dark truths.
ERVING by Gianfranco Cuoco | Feature | A tragic "accident" forces a boy to spend an ill-fated day with the well-intentioned drug dealer responsible for killing his family.
_
Still ahead are the announcement of our guaranteed option and signing winners. All of us at Roadmap are excited to work closely with our Grand Prize Winners and Runners-Up to help them gain industry exposure and achieve their career goals.
Congratulations again to this gifted group of writers! We can't wait to help you along your way.