Image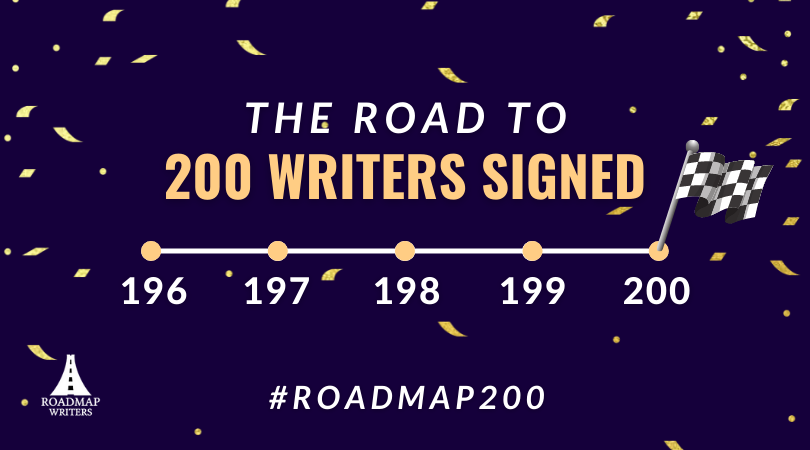 200 Writers Signed! A major milestone for our writers. Congratulations to all our writers who were signed, staffed, optioned and produced through our programs and initiatives.
At Roadmap, our goal was never how big we can make our company, but how many success stories we can help generate. We believe every writer has a roadmap and it's our job to help figure out what that roadmap is. We want to provide the light at the end of the tunnel and help as many of our writers achieve success they whole heartedly deserve. 
Ok, enough of the mushy stuff, lets get to the action! The first exciting announcement is that Roadmap is reopening ALL our past free initiatives so writers can submit material to be considered for marketing! These initiatives include BIPOC, AAPI, LGBTQ+, and Support Staff.
We are also opening an initiative for writers who placed in major competitions, including Nicholl, AFF, PAGE and Slamdance.
Click here to check out all our Initiatives! 

You don't want to miss these!
And of course don't forget to check out our monthly Diversity Initiative Competition (opening again October 1st) which is open to women over 45, writers with disabilities (visible or non-visible), and others.
If you want to get in front of execs, here is your opportunity!